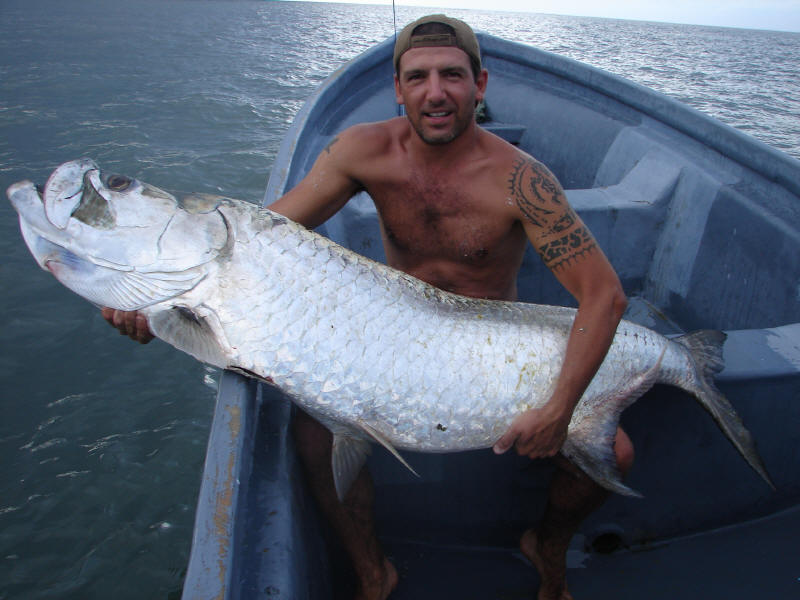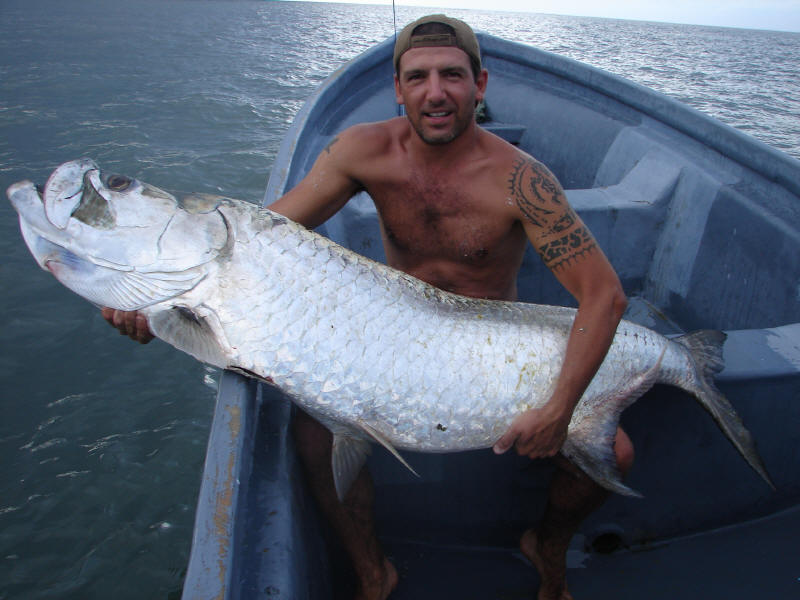 TARPONVILLE - MANZANILLO, Costa Rica
Tarpon, Permit, Bonefish
Join us in the tropical setting of the Gondoca Wildlife Preserve. Sit at the balcony of your room overlooking the canopy of the rain forrest. You will see monkeys, sloths, toucans, and other rain forrest animals all at your doorstep. And then there is the fishing!
Tarponville focuses its efforts on the Sixola River just to the South of the lodge at the border of Costa Rica and Panama. Here you will find resident and migratory Tarpon from #50 to #200 pounds. Cast to cruising, rolling and feeding fish from the comfort of a 22 ft panga. Get ready to cath the biggest Tarpon of your life. Tarponville recently discovered a virgin permit and bonefish fishery which you can add to your trip for a chance at a Grande Grand Slam!
The seasons at Tarponville have been defined as two peak periods of Spring and Fall. The months of March, April & May along with October and November are peak times but the fish are available year round.
Prices start around $4K for 9 nights and seven full days fishing.
CONTACT Anglers Eye